Let's make soap together.
Vanguard is a vertically-integrated, turnkey soap & personal care producer based in Memphis, TN.
Over our nearly 80-year history, we've developed deep market knowledge, as well as robust product development capabilities. We are an industry leader in manufacturing new-to-market organic, natural, and sustainable soap products—and we would love to work with you.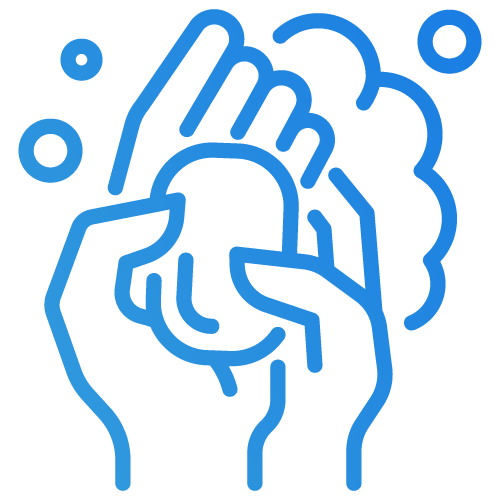 Bar Soap
Innovative and carefully formulated state-of-the-art bar soaps for private label and contract manufacturing customers.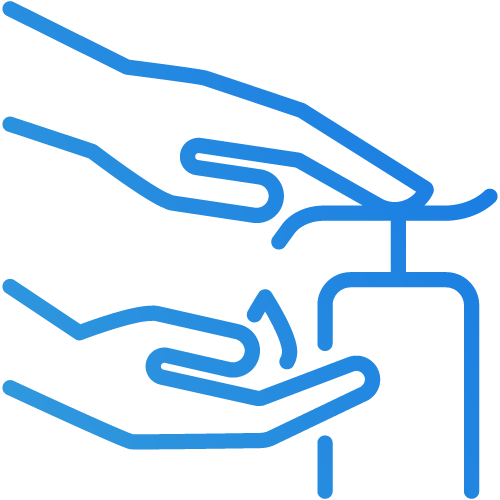 Liquid Soaps & Body Washes
Liquid soaps, body washes, and bath gels with multiple viscosities, pumps, and caps for the consumer market.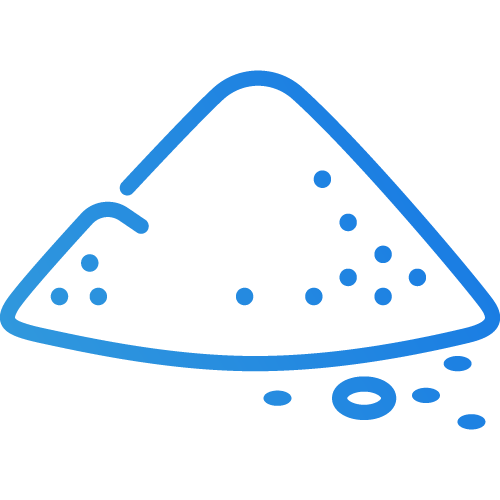 Soap Bases
Fully customizable soap bases that leverage unique blends of oils for specific foaming, cleansing, and moisturizing characteristics.
For such a simple product, there's a lot that can go wrong if you don't have the right team on your side. Less skilled/experienced production partners can lead to a host of issues, from problematic ingredients to bad reviews to empty shelf space. You need someone you can count on.
Low-quality/unsafe ingredients
Inconsistent production
Production delays
Unhappy customers
Recalls & legal action
Lower profit
Vanguard Soap is the industry-leading expert in custom soap production at scale and you can rest easy knowing your orders are fulfilled according to regulations and best practices from start to finish.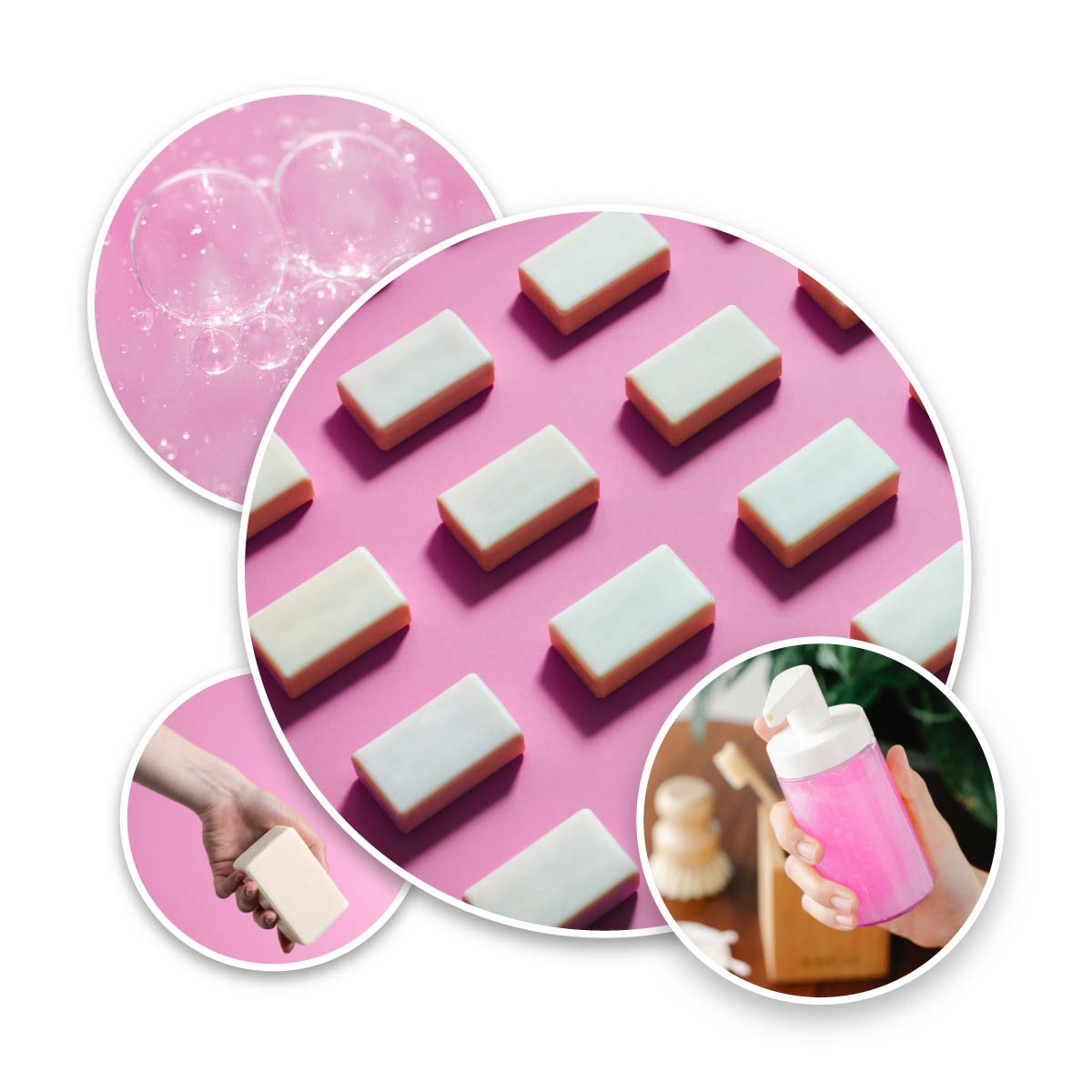 Unparalleled Quality
We are an ISO 9001 registered facility for both bar and liquid soaps, and maintain certification for Organic products, FDA-registered drug items, RSPO products, and non-GMO products.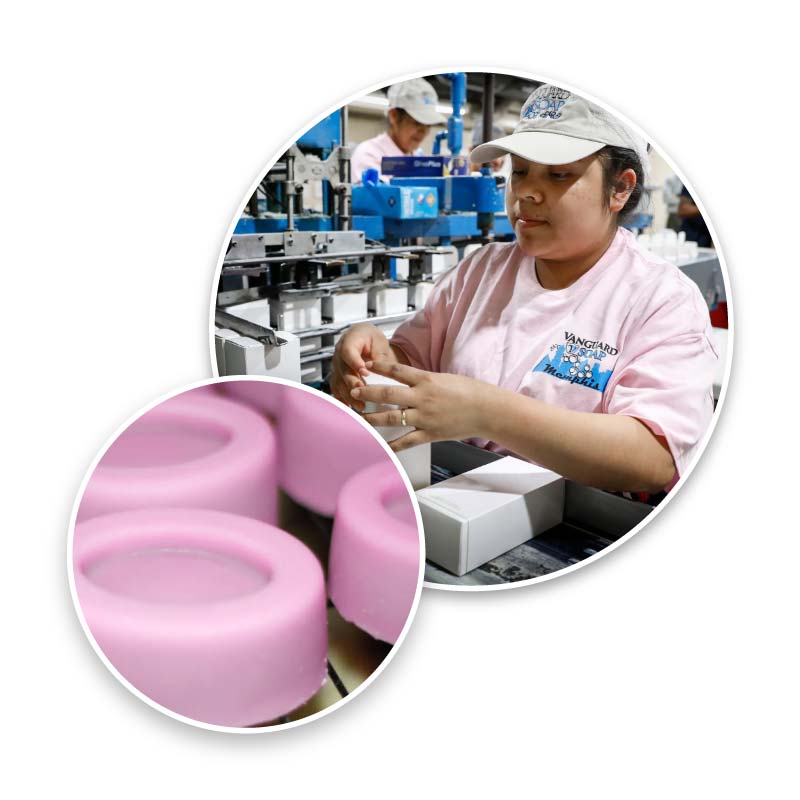 Production Expertise
Over our nearly 80-year history, we've developed deep market knowledge, as well as robust product development capabilities.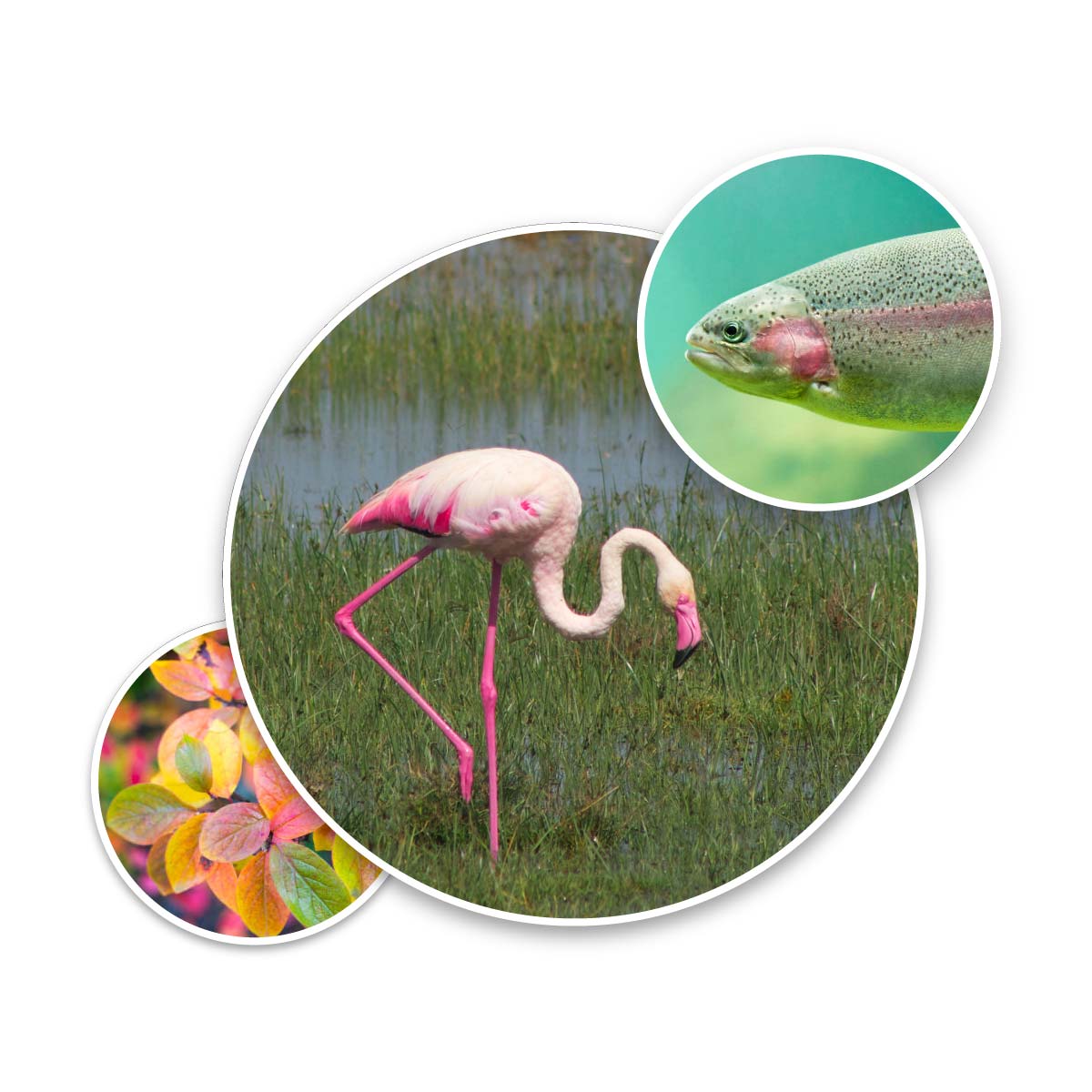 Regulatory Compliance
We have helped customers all over the world boost their bottom line while complying with regulations and protecting our environment.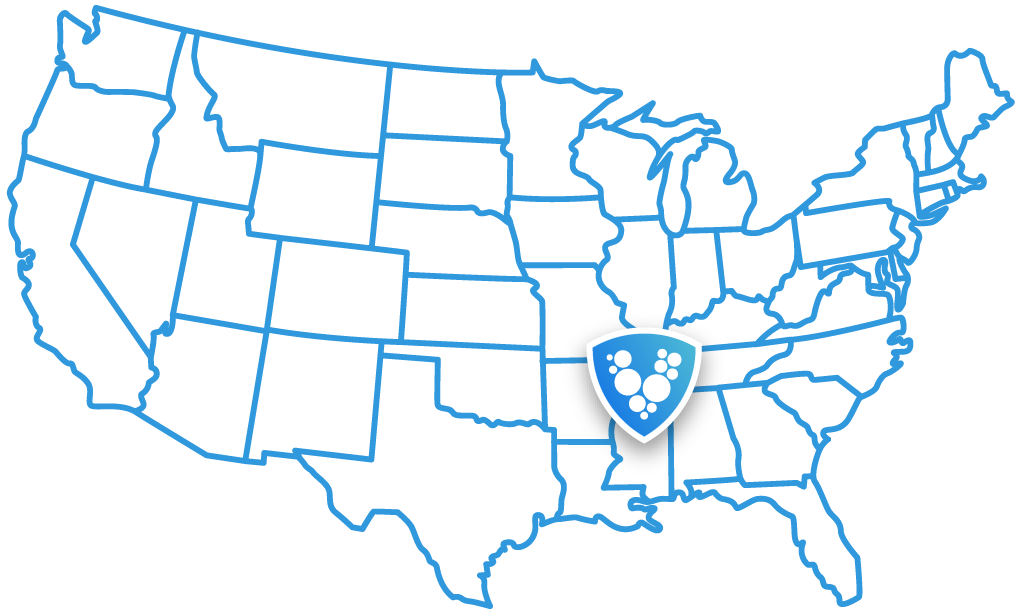 Our location in Memphis, Tennessee, on the banks of the Mississippi River, places your production in America's best commercial center. Your ingredients are refined in our factories, your soap is made in the USA, and then your products are shipped globally from the town that hosts the busiest cargo airport in the world and one of the largest inland ports in the country.
Since 1943, we've faced and solved the challenges of custom soap production, and have been refining our process ever since. We understand all the hurdles, from supply-chain and regulatory compliance, to responsibly sourcing high-quality ingredients, all while keeping costs in check.
We'll partner with you to combine our expertise with your vision to make high-quality soap products that are uniquely yours. You can rest easy knowing that you'll have an industry-leading partner doing all the heavy lifting.
Vanguard Soap is hiring, and we want you to be part of the team! We're looking for operators, packers, mechanics, supervisors and managers. Take a look at our list of postings and fill out a short application today!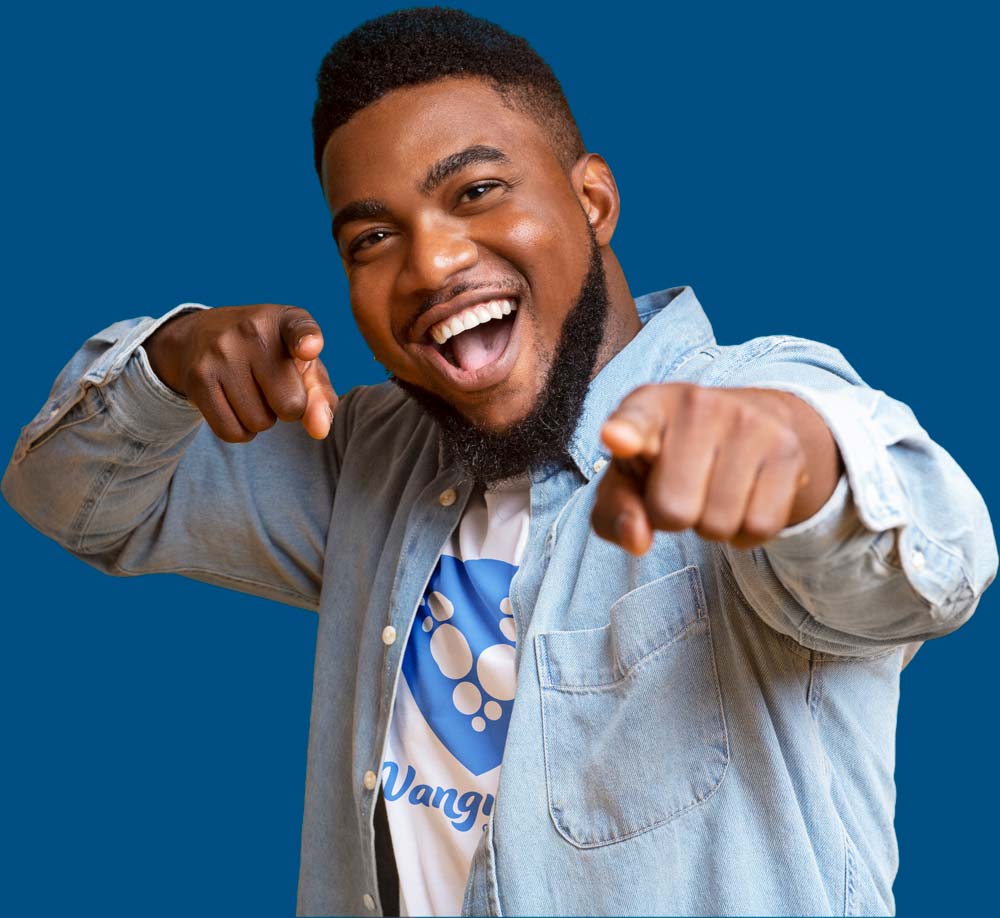 We pride ourselves in the partnerships we've grown. Hear what some of them have to say.
"We've used Vanguard for our bar soaps for years and recently had them take over liquid as well. Brilliant move! Also, what a difference during the pandemic to have an onshore producer located so close to the raw materials!"
– JG
"You don't just have great production experts, you have some incredible scientists on staff that were able to walk us through the process of selecting the ingredients that make our soap stand out in the crowd. Thanks!"
– RS
"We got off to a rocky start with another producer and reached out to Vanguard to see if they could help. What a difference! I feel like I understand our product 10x better, and they were able to get us on shelves by our original goal date!"
– TM
"We know fragrance, but we don't know soap. Scott was able to help us help us craft a line of soaps that tie in perfectly with the rest of our products. Our customers expect a certain experience from us; you helped us deliver!"
– PD
Certifications
Vanguard maintains a quality management system that is ISO 9001:2015 certified through MCNA for both bar and liquid soaps. We also maintain certification for organic products and FDA-registered drug items.

We make it easy to move forward with your project. If you know what you need, just give us a call, and we'll set up your order. If you have any uncertainty about what you need or how to use it, we have you covered!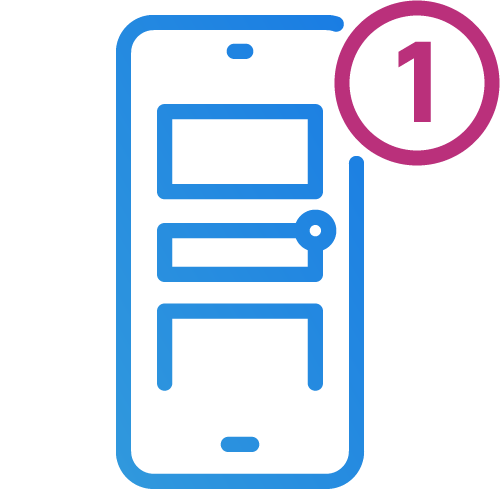 Request a Call
Use our simple contact form to tell us what you're working on and when you'd like to talk.
Ask an Expert
Share your goals and talk to our master soap makers about how Vanguard can support them.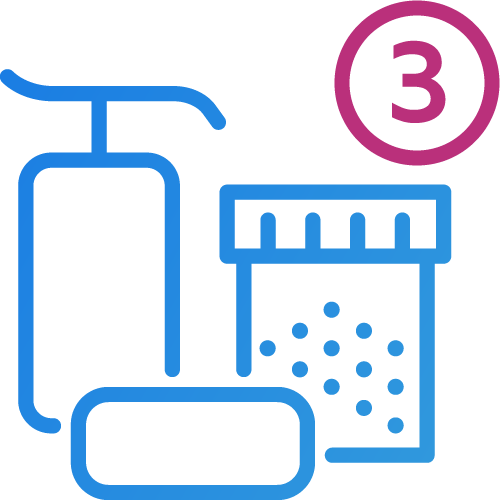 Sample the Goods
We'll ship you a package containing some of the options you're considering.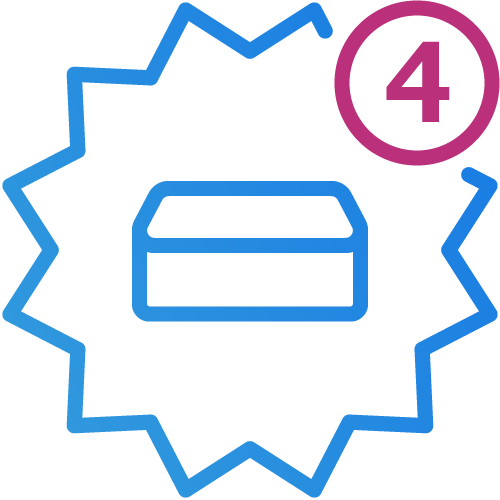 Create Something
With the help of the Vanguard team, craft a soap that your customers will love!
Your Brand Should Be Backed by the Best
At Vanguard Soap we know what it takes to succeed in the soap, bath & shower market – deep industry knowledge, next-level production capabilities and extensive regulatory expertise. Developing and producing a product can be a costly, difficult endeavor, which is why our nearly 80 years of experience can help deliver the right results the first time.
So let's get started. We'll answer your questions, equip you to make confident choices and help you create a soap your customers will love!