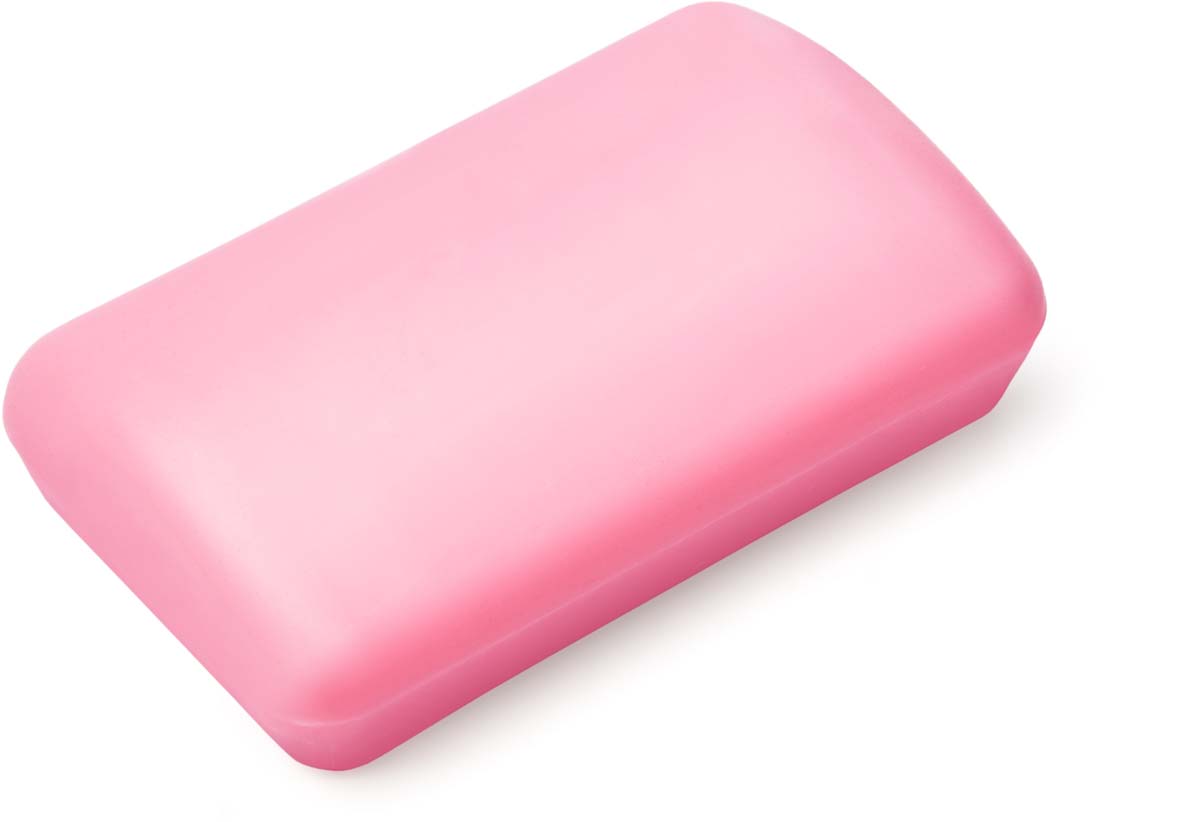 Second-generation owner Jim Breazeale's first summer job was making US Government GI yellow bar soap in the 1950's. In those days, they would make soap in kettles and pour it into frames that held 1,000 pounds each. The huge blocks would cool for three days and were then run through metal wires—the resulting 8oz and 16oz bars were packed into wood cases and shipped overseas.
Bar soap manufacturing is much more efficient today, with high-speed soap extrusion lines and an array of packaging equipment that allows us to produce an amazing variety of bars for branded products companies, retailers, and hotels.
Certifications
Vanguard maintains a quality management system that is ISO 9001:2015 certified through MCNA for both bar and liquid soaps. We also maintain certification for organic products and FDA-registered drug items.

Bar Soap Manufacturing
With a wealth of knowledge of soap chemistry and the mechanics of production, Vanguard has the ability to craft a wide range of bar soaps for our customers. Our bar soap manufacturing capabilities include state-of-the-art bar soap finishing lines, with an annual capacity of over 350 million bars.
Our equipment allows for production of bars from less than 0.5oz to over 12oz in weight. We have a substantial die inventory of sizes and shapes including many novelty bars, and our experienced engineers can work with customers to develop custom shapes.
Our packaging options include clear film wrapping, flow wrapping, paper wrapping, and cartoning. Our multi-pack capabilities include over wrapping, banded labeling, and L-sealing.
Our manufacturing processes comply with cGMP and our quality systems are ISO 9001 registered. We are FDA registered and OTCO certified for the manufacture of organic products, RSPO and non-GMO products.
Research & Development
Many members of our R&D team have been developing soap formulations for more than 20 years. We are constantly searching out new trends in materials and markets, and presenting innovative soap formulations to meet our customers' needs. In recent years, our focus on market trends has led to a concentration on natural and organic soaps, but we do manufacture more common formulations, and formulations that are not strictly soap-based such as shampoo and conditioning bars.
Because we make our own custom soap bases, we are able to research and develop base options using special oils and other additives that require saponification. This also gives us great flexibility in adding additional special ingredients at the several points in the manufacturing process.
Our fully equipped development and sample lab works to develop custom formulation bar soaps with appropriate bases to meet performance color and fragrance requirements. We pride ourselves on being able to provide manufacturing-quality samples for our customers to test and approve.
All formulations are tested in-house for stability, activity, and as appropriate, micro-biological activity. Our package development team ensures that appropriate packaging materials are selected to meet market requirements.
Quality Assurance
Our "Quality Policy," which Charles Breazeale developed in the 1950s, is as follows: "We strive to be the best at meeting the needs of our customers through quality, the result of intelligent effort."
At Vanguard Soap, we utilize a full-cycle quality control practice which includes:
Process controls and monitoring
Technical analysis
On-line inspection of production soaps and liquids
Quarantine and testing of incoming goods and materials
Microbial biological testing
To ensure that we stay current with industry standards, we make it a priority of maintaining and gaining certifications. Our current certifications include:
FDA Registration (Over the Counter "OTC" Soaps)
Certified Processor of Organic Materials and Bar Soap Products
ISO 9001 Registration
RSPO Certified, Certified Sustainable Palm Oil
Non-GMO
We believe Vanguard Soap is the only US contract bar and liquid soap manufacturer whose quality system has achieved this range of certifications.