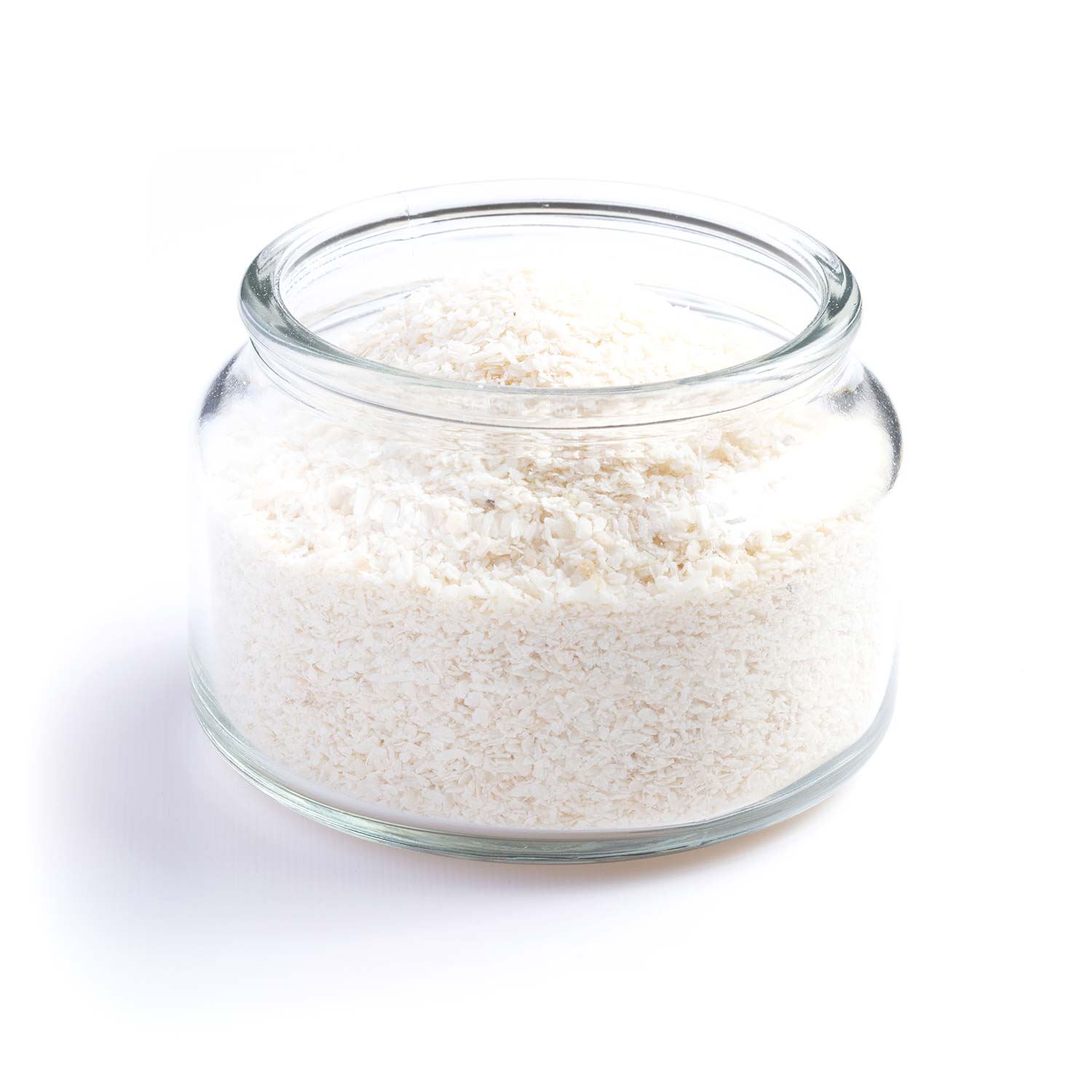 We have been producing soap since 1943, when we launched our family business with all-vegetable washing powders based on natural soybean and cottonseed oil.
Soap is produced by reacting natural fats and oils with alkalis at high temperatures. For instance, if we start with coconut oil and react it with sodium or potassium alkalis, we produce solid sodium cocoate or liquid potassium cocoate. As true soapmakers, we can formulate soaps that meet many needs.
Traditional Toilet Soap Bases used to produce bar soaps are solid sodium soaps in noodle or pellet form. Liquid Bases used for hand soap, body washes, and other products are potassium soaps in liquid form. At Vanguard Soap, we sell soap bases to other manufacturers, and we use them for internal production of our products. (In-house production of bases gives us a cost advantage over companies that package soaps but do not actually produce the bases and the flexibility and knowledge to continually offer new bases.)
We use the original kettle process for soap-making. This allows us to customize bases for our customers using unique blends of oils and additives in order to achieve specific foaming, cleansing, moisturizing, and physical characteristics. For instance, we could produce a custom base using olive oil, coconut oil, shea butter, and kokum butter that offers a luxurious after-feel.
Vanguard features a full line of organic soap, all-natural soap, and traditional soap bases for use in manufacturing bar soaps. We have also formulated a unique line of bases with all-natural preservatives, as well as bases produced with sustainable oils and certified organic oils. Additionally, we produce low-glycerin bases and bases with increased glycerin for added emollience. We are also happy to work with you to formulate custom products to meet your specific requirements.
Representative Base Offerings
Tallow/Coco Bases
ValPure© 85/15 TC Plus 85% tallow and 15% coconut oil, with increased glycerin
ValPure© 85/15 TC 85% tallow and 15% coconut oil, with 1% glycerin
ValPure© 80/20 TC Plus 80% tallow and 20% coconut oil, with increased glycerin
ValPure© 80/20 TC 80% tallow and 20% coconut oil, with 1% glycerin
Vegetable Bases
ValPure© 75/25 PC Plus 75% palm oil and 25% coconut oil, with increased glycerin
ValPure© 80/20 P/PKO Plus 80% palm oil and 20% palm kernel oil, with increased glycerin
NOP Certified Organic Bases
ValPure© Organic 50/50 PC Plus 50% organic palm oil and 50% organic coconut oil, with increased glycerin
ValPure© Organic 75/25 P/PKO Plus 75% organic palm oil and 25% organic palm kernel oil, with increased glycerin